Jen
, you will be so proud of me!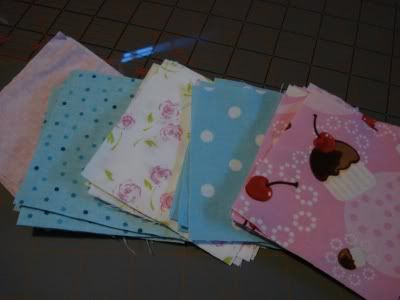 These are for a coin quilt (sorta
like this
), my very first! To start with something small, it'll be a baby quilt. For me. Or rather, for my baby.
Okay, calm down! Sorry to get you all excited! No baby yet. Actually, no baby for a while. But we are Officially Going to Start Trying this Fall. So IF I get pregnant right away, this time next year I'll be hugely pregnant! Oh boy. Scary and exciting at once. Mostly, right now, really really exciting.
I get to sew and knit baby stuff! AND KEEP IT!