It's just me! I'm practicing my makeup for my ghost costume on Halloween.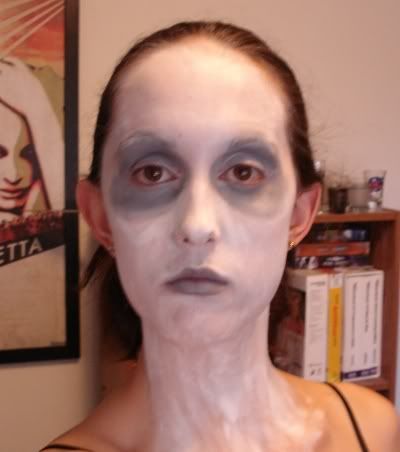 What do you think?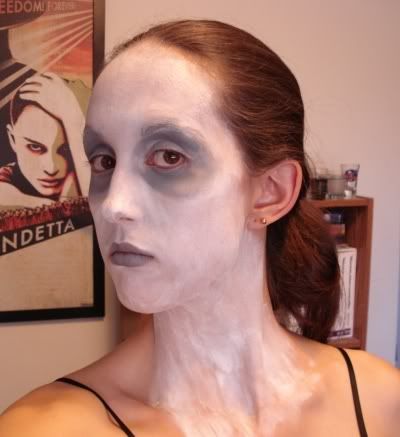 I'm thinking it should be a little darker above my eyes, from about the eyelid crease to the eyebrow, like
Edward Scissorhands
. Of course my ears will be painted as well, and further down my neck. I'll be wearing
this whole outfit
to be, specifically, Anne Boleyn's ghost. (I suppose I could be just a random Renaissance lady, or another of Henry's wives, but I think Anne is the most easily recognizable due to the books, tv shows, and movies out recently.)
Any suggestions or tips? Anyone who's done theater makeup, or similar, before? Help welcomed!
Gahhhhhhhh my face is itching already and I can't touch it! How will I stand this for more than 7 hours on Friday? I really hope I win the costume contest at work!