I've realized that I can either take pictures, or experience whatever I'm
not
taking pictures of. I can't take pictures and still get the full experience. Therefore, my pictures of our Christmas aren't that great, and there aren't that many. Nonetheless, here are my Friday 8 Things:
1.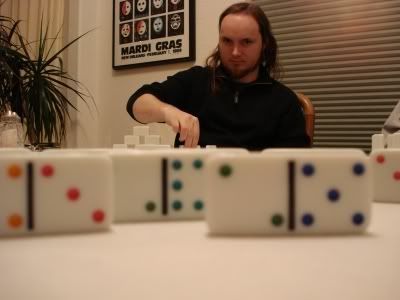 We played dominoes Christmas Eve.
2.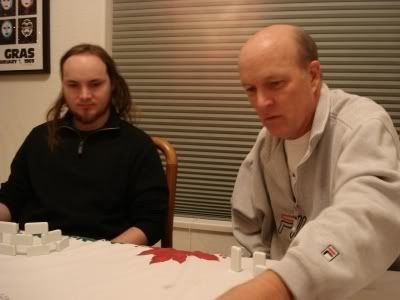 Sitting across from Matt and his dad, it struck me (again) how alike they look.
3.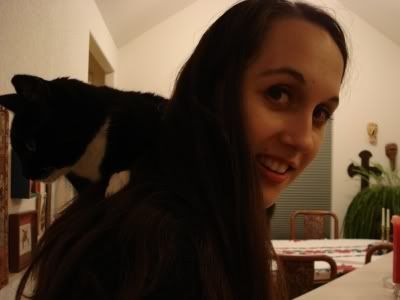 My in-laws' cat will jump onto your shoulder if properly prompted, and ride around there for as long as you'll let her. It was... an interesting experience.
4.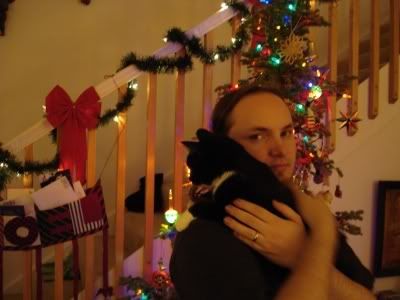 It's clear that Matt misses having pets.
5.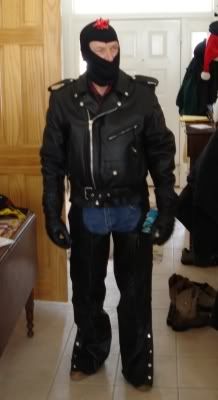 My father-in-law in full biker regalia. He got the hood, gloves, and chaps for Christmas, and he got the jacket shortly after the bike, a few months ago. I think the bow really make the look, no?
6.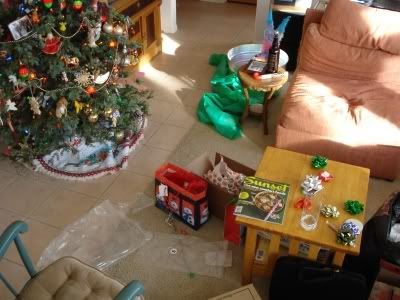 The aftermath of Christmas Day
7.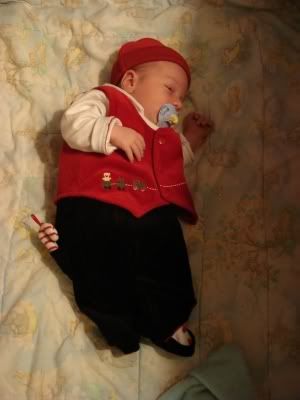 The newest addition to the family, whom we got to meet at Christmas dinner that evening. Matt's older cousins had him about three weeks ago.
8.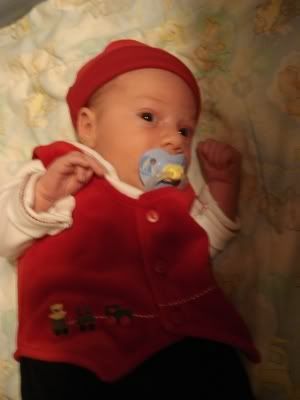 I held him. He liked me.
Hope your Christmas brought you joy, and you were able to spend it with the ones you loved.