1. If you read my blog through RSS or similar, I have a new banner up. Check it out, if you'd like! Since it's Christmas-y, it'll probably only be up another week.
2. We had pictures taken last week by a friend, and I'm so pleased with how they turned out! Thank you so much,
Kevin
. We're getting prints made for Christmas presents, as well as to send out in cards (though the cards will probably be late). Here's a sampling: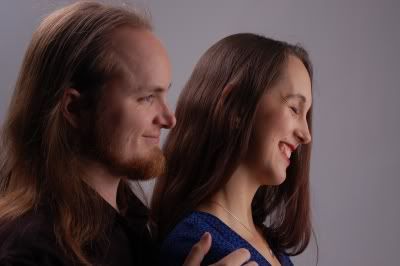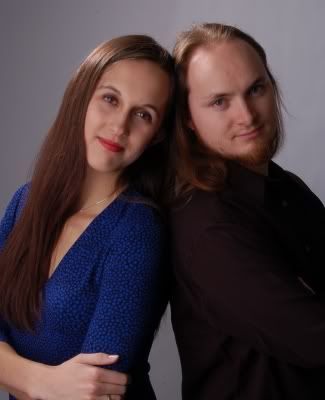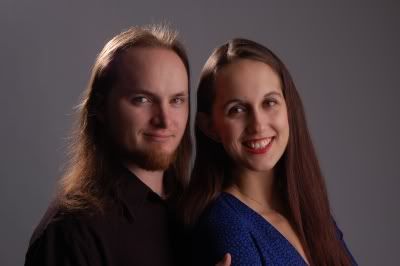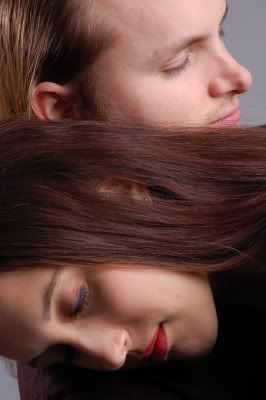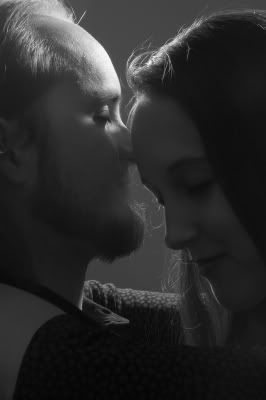 (All the above photos are copyright kvon 2008)

3. The cookie/candy-making with Mom was a success! We were a little rushed, since a lot of other things were going on that weekend, but we got "Mock Snickerdoodles" made, as well as plain sugar cookies (I never had time to frost my half which I took home, but they were delicious just plain--Jen, it's an Alton Brown recipe!) and... I'm not sure what it's called. Almond-cranberry bark? You melt white chocolate and spread it on a cookie sheet with waxed paper on it; sprinkle on almonds and dried cranberries; drizzle with melted chocolate chips; let cool in fridge; break into pieces and eat. Yum!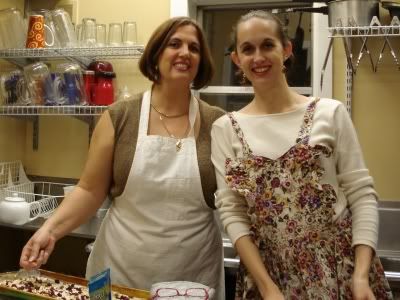 4. Also while at Mom and Dad's, I experienced the first big snow of the season! (They'd had snow there already, but it had just been rain where I live.)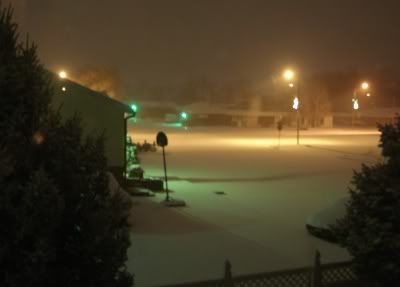 This was taken through the upstairs window at about 1am, but that gives you an idea. So pretty! Not a ton of fun to drive home in the next day, but I'm glad we're finally going to have a white Christmas! I don't remember the first snow being this late in the season! There are more snow pictures to come.
5. I got two new dresses the other day.
For $5 each!!!
I tried on a solid turquoise one and liked it, then figured I would get the plaid as well.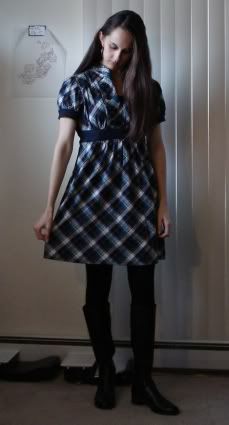 I love the plaid one even more! They're both great with tights and boots in the winter, and since they're 97%/3% cotton/spandex, they'll be wonderful with sandals in the summer, too. I love a bargain!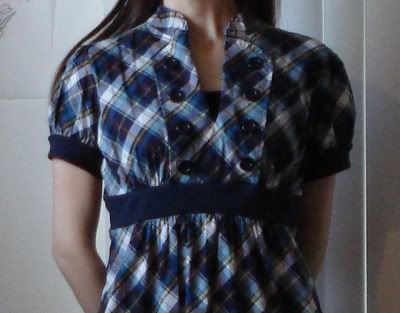 Fab button detail, and the waist is elastic so it just slips on over my head. However, wearing these over tights requires a slip, which I haven't got around to making yet, so it was kind of... static-y when I wore it the other day. In
all my spare time
, I should sew a short slip. (Say
that
five times fast!)
6. I came home from Wal-Mart today frustrated and upset at some little thing, but it seemed like a big thing after working 7:30-4:30 (9 hours because I had a meeting at the end of my shift). This made it a little better, though.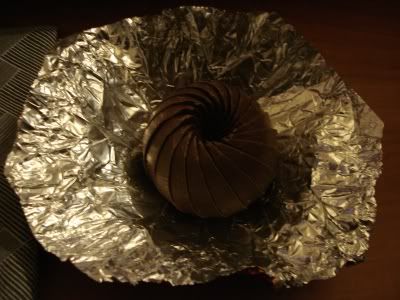 Matt had set this on my desk, and after crying on him for several minutes (and feeling like a doofus because there was really nothing to cry about!) this made me start crying again with happiness. What a sweetie. He hates chocolate + orange flavors, so I never have to share these!
7. Why am I still awake? (Too busy on Friday, so I'm writing this Thursday night and setting it to post Friday morning.)
8. The cupcake apron!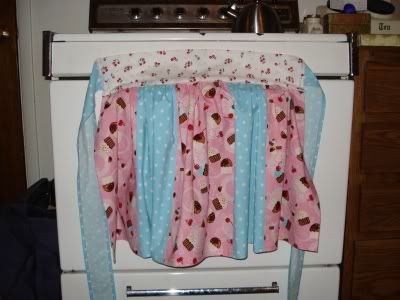 I love how it turned out, except I made the waistband a little too wide, so it sort of scrunches up when it's tied on. Oh well. The recipient loved it, and I'm glad! What should I make with the scraps? I love those fabrics together!