I have six pictures, can those count as six things? Yes, today I think they can. Too tired and brain-dead to write much, especially after the awesome write-in tonight.
1.
My littlest cousin, Caden, a.k.a. the cutest baby in the whoooole world, in the hat I knit him.
2.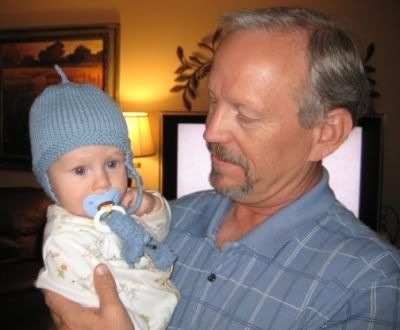 With his grandpa, my Uncle Burl.
3.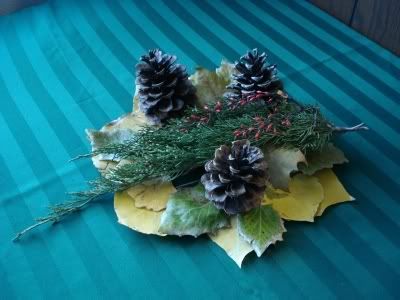 Nature centerpiece. I found these GREAT pinecones on my walk, the usual route. I might go back and get some more and spray paint them silver for Christmas decorations!
4.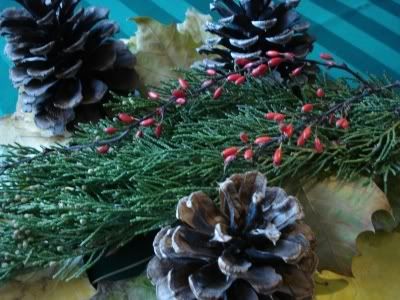 5.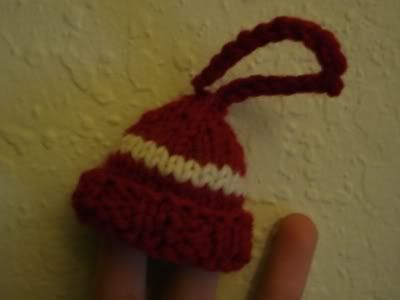 Tiny Christmas ornament #1: Hat
6.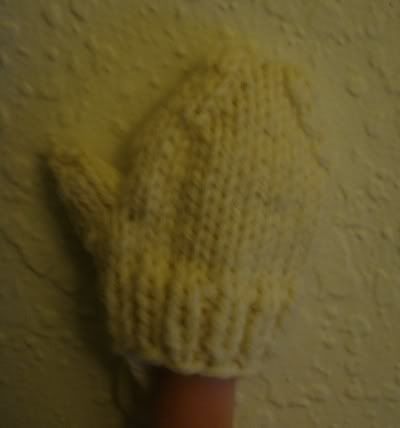 Tiny Christmas ornament #2: Mitten. This didn't turn out so great, so I might stick to hats and maybe little sweaters, if that attempt doesn't bomb.
7. Wrote 2,700ish words in about an hour and a half at the NaNoWriMo write-in tonight! And then my hands almost fell off. I'm practically at my word count goal for tomorrow! Although there's a lot of stuff I have to cover tomorrow in story-time, so I can't just slack off and only write a few hundred words. Oh well. And then Saturday after the 6am store meeting, I'm going to a coffee shop to write for a couple hours, since I'll already be up and out early. Hopefully I can continue to come up with plot (or at least backstory that can be explained, LOL) for the next few days!
8. After the meeting on Saturday, I have the rest of that day off, then all of Sunday and all of Monday. Ahhhhhh, it's going to be SO nice.
GOODNIGHT! *Falls over*