Gotta love the internet. I found a new toy linked from CuteOverload.com that kaleidoscopes (yes, I've made it a verb) any image you upload into it.
Try it
!
You get such fun images as these: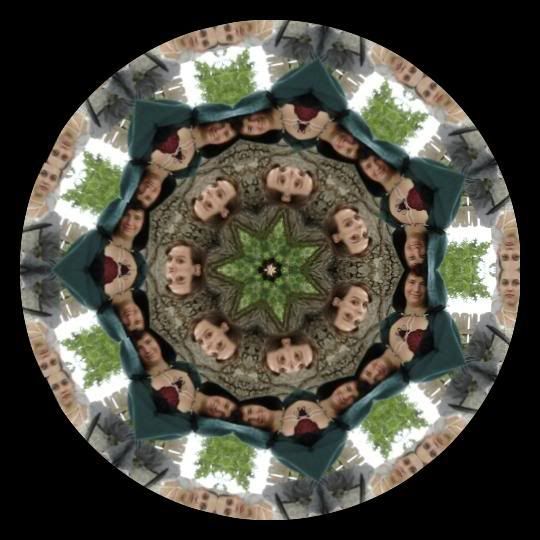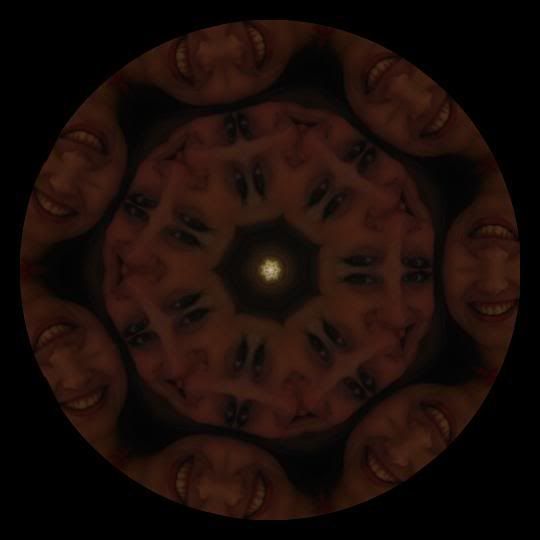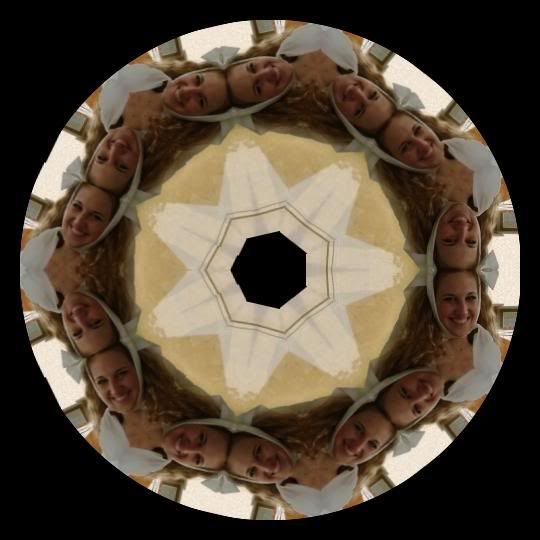 Once you've uploaded the image, you can make the kaleidoscope go five-way, seven-way, or eleven-way. You can also click and drag the image around to change the view it takes, and if you hit the "feed" button, it re-uploads the kaleidoscoped image for another kaleidoscoped image! Once you hit "JPEG" your image will be saved, but the url displayed below will only last for a day; if you want to keep it, you'll have to save it yourself. Have fun!
Do you have any other internet toys to share in the comments?